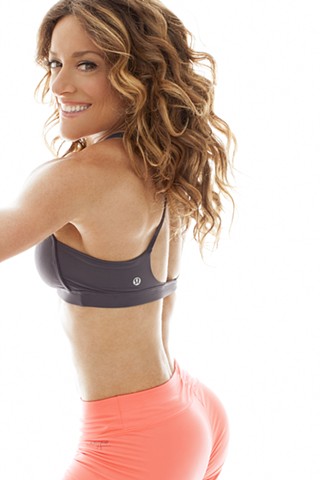 WATCH THE JESSIE GREEN FITNESS/TV/DANCE REEL
Guest Star Roles on Law&Order SVU, AWTY? & Cirque du Soleil
FEBRUARY 2013 BAMkids Film Festival
"Tick Tock Time Emporium"
APRIL IFC Center in NYC premiered the Short Film "Tick Tock Time Emporium" in which Jess played a struggling sassy single mom to the talented young actress Rachel Resheff who is currently starring in "The People in the Picture" on Broadway.
MARCH Jess played a hilarious and zany super-pumped up spin-instructor on "Are We There Yet?" on TBS!
FEBRUARY WPIX 11 Morning News featured the fabulous and ferocious NYLean25 workout
and Jess's super squatting and jumping talents!
JULY 2010 Jess played a struggling single mom in the short film "Tick Tock Emporium" shot in beautiful Vermont.
JUNE BROADWAY BARES was a huge success and raised over 1 million dollars! Amazing time for an amazing cause. Check out the sassy, glamorous dance video of dress rehearsal.
MAY Jess played an English government militant personal trainer in the short film "Swan Lake" based on the novel "1984"
FEBRUARY
***Green's skill as an aerialist (and Cirque du Soleil veteran) becomes apparent, and her graceful, acrobatic movements throughout give another layer to her lovesick character Catherine. (offoffonline.com)
Charles Mee's Fetes de la Nuit
Directed by Kim Weild
A SOLD OUT RUN!
JANUARY
Check out Jess in her 6 page FITNESS lay out!
OCTOBER 2009
Jay Sullivan, editorial/fitness photographer took some artistic beauty shots of Jess.
SEPTEMBER 2009
Jessica and her abs made their TV debut in the hit drama LAW & ORDER: SVU Episode "Sugar" last September playing Eric McCormack's sassy personal trainer!
**PLEASE CLICK ON YELLOW TEXT BELOW TO ENJOY VIDEO CLIPS**
JUNE 2009
Jess DANCED scantily clad with choreographer/ BDWY dancer Rachelle Rak in the 2009 Broadway Bares benefit performance "Click it!" which raised just over $800,000 for Equity Fights AIDS!
OCT-FEBRUARY 2009
She played the role of Dream Chairy and the TRAPEZE GIRL in the critically acclaimed production of "BARNUM" (Dir. Gordon Greenberg, Choreo. Josh Rhodes) at the Asolo Rep Theater and Maltz Jupiter in Florida. *Starring Brad Oscar and Misty Cotton.
Past adventures in film, circus, theater and dance theater have included performances with CIRQUE DU SOLEIL, ROBERT WILSON, FRANCO DRAGONE, THE FLYING MACHINE and TAMI STRONACH DANCE in the great spaces of Carnegie Hall and The Public Theater to under the big top touring around Europe.
Jess began her artistic career as a dancer. After graduating from The Chicago Academy for the Arts high school and then from SUNY Purchase in NY with a BFA in Dance, she collaborated and performed with independent choreographers in NYC, Chicago and Paris. Returning to NYC from Paris, passionate about physical theater and story, she began exploring theater and film studies from Jacques Lecoq technique to Viewpoints and Suzuki to Michael Chekhov Acting to FILM acting with Bob Krakower. Jessica acted as co-artistic director of the award winning international theater ensemble,
The Flying Machine. For a decade, with director Joshua Carlebach, the ensemble created original works and performed at Carnegie Hall, Soho REP, Galapagos Arts Space, Ohio Theater, Teatro San Gines in Santiago de Chile and many theaters across The States.
Then Jess ran away with the circus- literally. Touring around Europe with
Cirque du Soleil She performed as a clown and taught Pilates intensively to the acrobats as part of the health and training team.
Off to Belgium to work with Franco Dragone on the creative process of "Le Reve" (based in Las Vegas). A water show, she encountered new challenges, like how to swim! and travel through the pool which is backstage going from air stations to stage. Acting and dancing, she also had the great opportunity to learn some crazy acrobatic tricks 40 feet above ground/water.